About U.S. Home Inspectors
Professors in the Art of Home and Commercial Inspections
U.S. Home Inspectors, LLC. was founded in 2010 and is comprised of inspectors who have vast experience in the Real Estate industry in the fields of Property Inspections, Appraisals, Management and Construction. Our team of experienced inspectors that have been trained not only on what to look for, but where to look, possible causes and solutions to the findings.
The Certified Professional Inspectors at U.S. Home Inspectors take their time to make sure they thoroughly examine every visible and accessible component in the property, as described in the InterNACHI Standards of Practice. With the ultimate goal of helping you feel informed and confident about the condition of the property, U.S. Home Inspectors encourages you to be present at the inspection so that the inspector can explain to you the findings and make recommendations about how to proceed. Questions are welcome both during the inspection and after you have received your inspection report–feel free to call anytime with follow-up questions.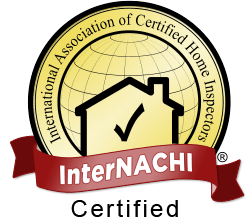 U.S. Home Inspectors has completed over 3500 inspections of properties from residential single family dwellings, townhouses, and historical homes, to commercial buildings such as apartment buildings, warehouses, and retail spaces. Experienced in the nuances of older homes, U.S. Home Inspectors specializes in inspecting homes built in the 1920's and 1930's before there were building codes in place. The complexities of these historical homes need special attention so it is important to choose an inspection company who understands what steps must be taken to maintain older homes.
For a professional and thorough inspection from a reputable company with years of experience, contact U.S. Home Inspectors today!

The most comprehensive inspections in the Greater Los Angeles Area!